Cheers To Your New
Favorite Tequila
Califino is one of the best tequila's we've have had. Smooth and tasty. We are anejo drinkers and their super anejo is superb. Great family run business. They take such care to all their customers. Will buy always.
Marty & Mary
I Love Califino Tequila! It's amazing by itself or in a mixed drink. Staring to see it in restaurants which is awesome!
Mindy
This tequila is excellent!! Everything this securely packaged and ordering is easy.
Barbara
CaliFino has a great aroma and taste. They have four great tasting tequilas and we've tasted them all. It's a great tasting tequila with a reasonable price. If you love tequila, CaliFino is for you!
Martha
Best Tequila on the market!! I have already ordered another bottle for me and shipped an additional two bottles to friends!
Stuart
Love CaliFino Tequila. This is the best place to get it. Very good customer service
April
A friend gifted me this tequila. If this is not the top craft tequila I don't know what is.
Brett
I'm glad I found you guys on FB. Your Tequila is awesome and your shipping time is on point. I will definitely be purchasing from your company in the future. 🙂
Kim
Awesome company, great product and service!
Tim
Free shipping available
Free shipping is available on orders over $99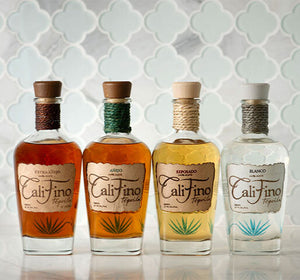 Money Back Guarantee
If you don't like it, let us know within 3 days and we'll refund your purchase
Sourced from the Highlands of Arandas, Jalisco, Mexico
We didn't start CaliFino with any interest in mind. It was 100% about introducing a high-quality tequila to our friends in San Diego. As the project developed and the ideas kept going, we realized we landed on a brand.